Start your quantum leap now in this era of digital transformation
Massive on-site source data is collected, processed, and analyzed to increase productivity and discover innovation insights via intelligent solutions based on the manufacturing data.
We provide equipment predictive maintenance system that collects various data from manufacturing equipment and connects data closely to maximize management efficiency as well as platforms for developing and managing AI services specialized in manufacturing products by creating optimal process conditions for quality improvement.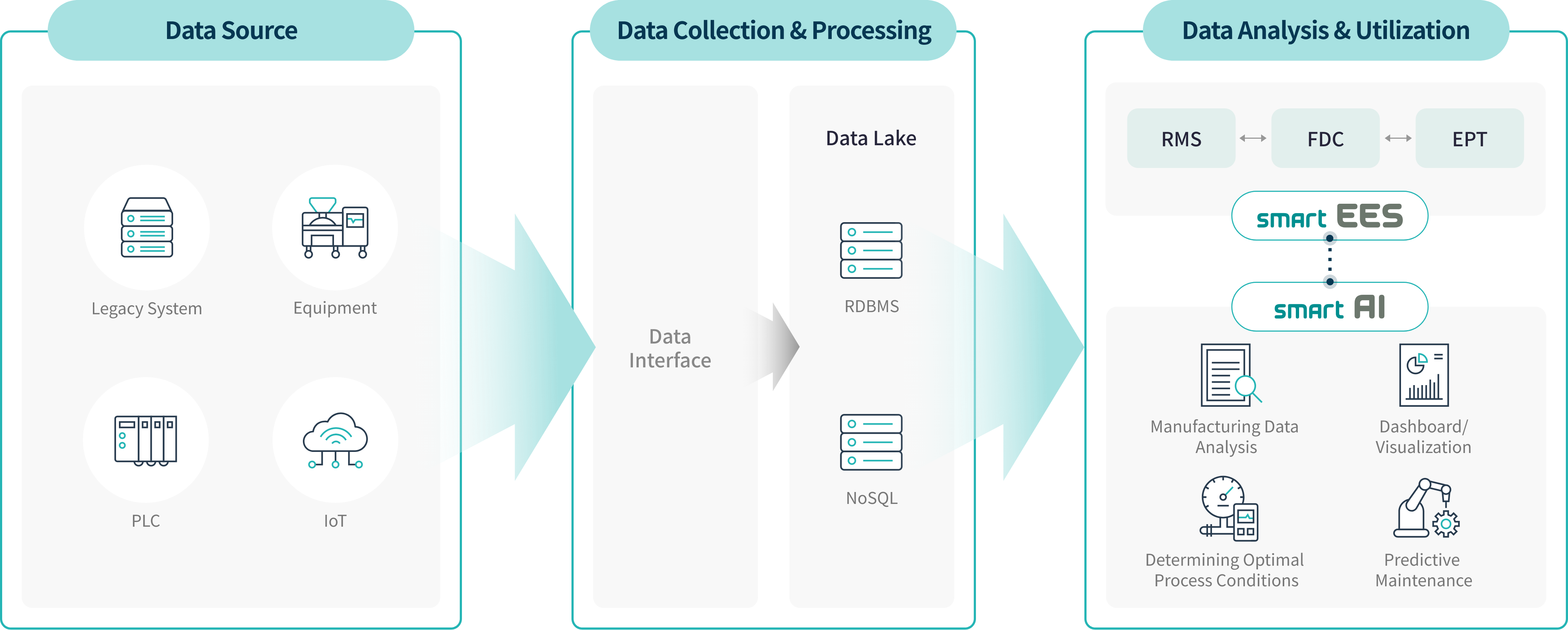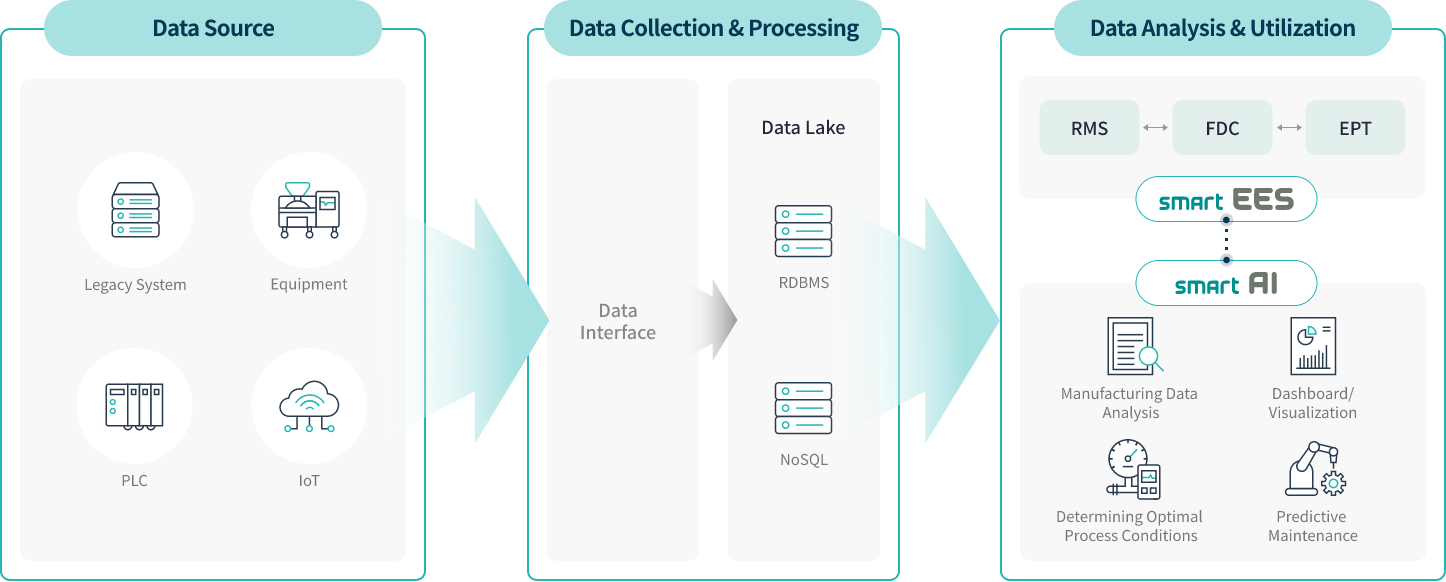 An Equipment Engineering System (EES) solution that maximizes Overall Equipment Efficiency (OEE) offers Recipe Management System (RMS), Equipment Performance Tracking (EPT), and Fault Detection & Classification (FDC) services.
Maximizes Equipment Efficiency
Modular services including RMS, EPT, and FDC for real-time equipment control and monitoring
Equipment Monitoring and Inactive Analysis
Improves OEE via real-time alarms and loss analysis for uninterrupted operation
Overall Equipment Indicators
Analysis data provided to minimize equipment's cycle time
Parameter Charts Analysis
Real-time equipment parameter monitoring and comparative analysis for minimized defects and improved productivity
The Machine Learning Operations (MLOps) platform supports easy development and operations of manufacturing AI services including predictive maintenance system for equipment, searching the optimal process conditions, and many more.
Manufacturing Big Data Analysis & Utilization
Preprocessing functions and visual tools supported for manufacturing data analysis modeling
MLOps Platform, Specialized in Manufacturing AI
Model design and Dev-Ops environment for developing AI services specialized in manufacturing that uses deep learning technology
Simplified Predictive Maintenance of Equipment and Improved Productivity
Builds the constant monitoring system and preemptive removal of defective factors through AI-based issue detection and diagnosis
Defect Detection and Control per Process
Inspection time shortened and human error removed through the AI-based inspection system
Expected results
MICUBE Solution provides you with the best tailored solutions for you.
Big data visualization for the basis of
manufacturing data analysis

Uncovering manufacturing intelligence insights
facilitating digital transformation

AI model design specialized in manufacturing
and service development